Reinforced Cement Concrete
Style Earth Precast is the manufacturer of U-type Drainage Systems in Chennai. Industrial uses across Tamil Nadu, including Coimbatore, Madurai, Trichy, and Hosur.
Style Earth Precast is counted as one of the leading manufacturers and suppliers of U-type drains in Chennai. It has been widely developed for quicker construction of sewers using minimum wet cast concrete. The precast product is simple to fix and maintain. It helps the wastewater flow effectively. Moreover, this type of drain is used for storm water drainage, housing underground cables and waterlines in industrial setups. Style Earth Precast strictly adheres to standard quality testing norms while manufacturing U-type drains.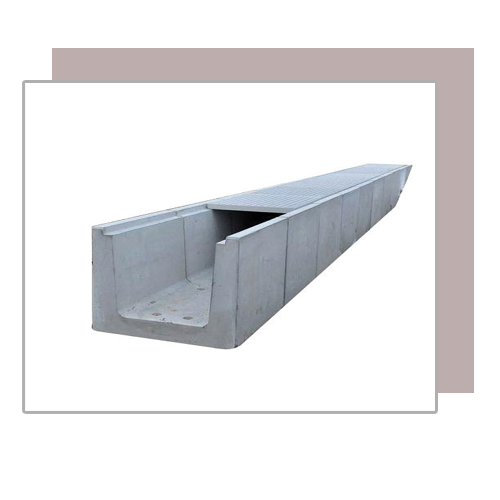 Salient Features of Style Earth Precast's Box U-Type Drain
Style Earth Precast designs a U-type drain in accordance with specific dimensions and thickness
Our U-type drain is sturdy and uses high-grade raw materials
Our U-type drain is reinforced suitably to promote long-term durability
We offer nuts to lift heavier drains
Style Earth Precast's U-type drains have distinct characteristics widely used in various applications, including commercial, residential, and industrial sectors. We guarantee our U-type drains are premium quality products that are easy to fix and maintain.
Please Feel Free to Call Us